products :: :: ::
Pursue the Intentional Life
Pursue the Intentional Life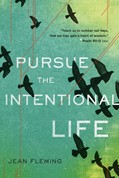 Price:
15.99
ISBN:
978-1-61291-097-0
Trim Size:
5.5 x 8.25
Binding:
Softcover
Release:
November 2013
Do you ever wonder what your future holds? As ministry leader Jean Fleming began pondering how she could serve God with more purpose, she created Pursue the Intentional Life, a book that will help you discover how God's promises and instructions contain just what you need for the unknown days ahead. Whether you are facing the end of something in your life, or embarking on a new beginning, this book will help you live meaningfully and intentionally in the present while preparing well for the future.